All students from Prep to Grade 6 participate in weekly one-hour specialist Art sessions.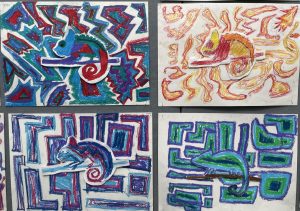 Our Art program encourages imagination and experimentation. It focuses on teaching students the elements and conventions of art and promotes new skills and techniques using a variety of media. Students work both individually and collaboratively to produce a range of works.
Art portfolios are usually sent home at the end of semester 1 and 2 and these showcase all of the students' artworks completed during this period. 
Click here to find out more about what each year level will be studying in Art this term.